"Hey! We are Aggeliki and Tonia."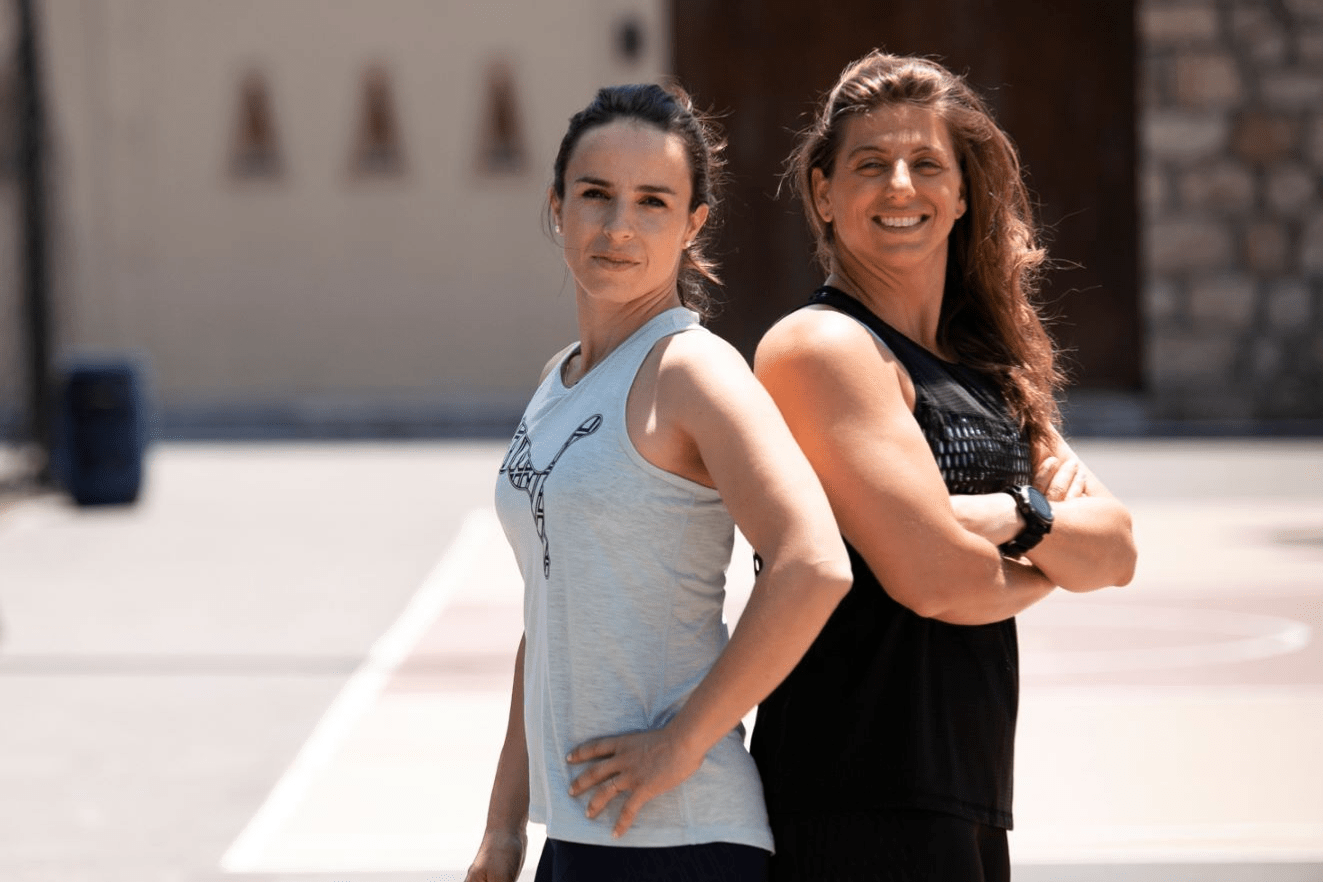 Tonia is a Physical educator with a Master in Sports Performance and a Pilates Master Trainer. She is experienced in team building and mentoring. Aggeliki is an Olympic as well as a World Championship athlete in water polo and coach of the Greek national team with an extensive experience in training. In 2014, they combined their knowledge and fascination with fitness to organically create what is now Street Workout Athens, an innovative, creative gym in a natural outdoor environment.
"Encouraging people to reach the full potential of a workout and get the most out of being outdoors in a community of like-minded, driven individuals".
We innovate and stay original at the core of each workout customizing it to each person's needs.  In the stunning natural surroundings of the National Gardens and Zappeion area in the centre of Athens, a workout with SWA becomes so much more than just exercise.